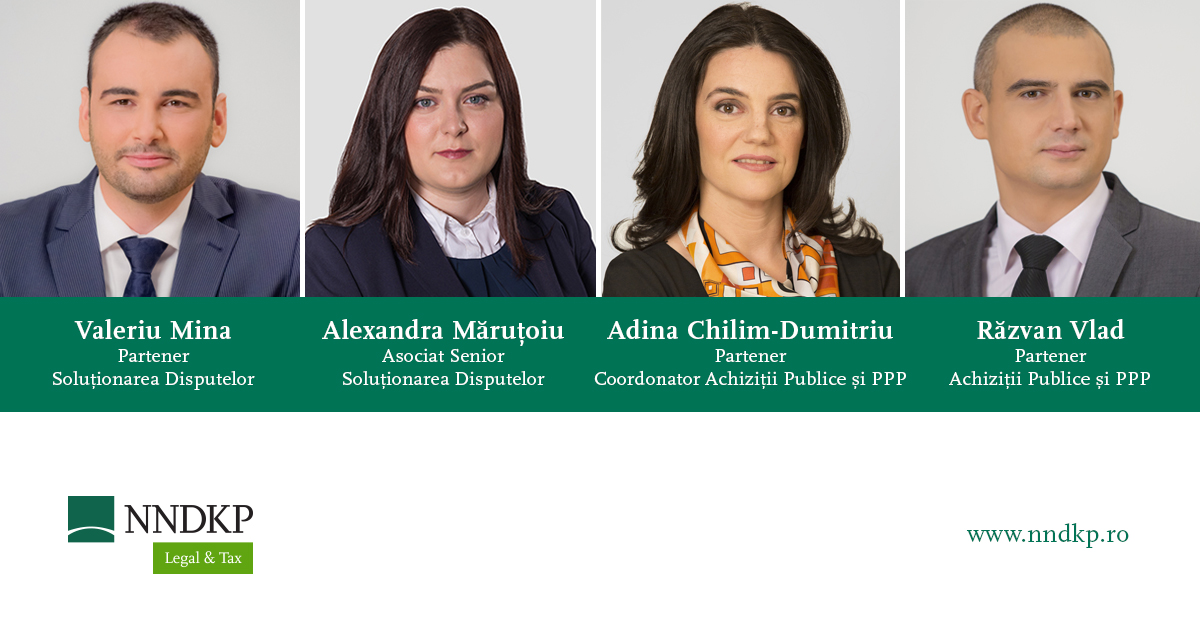 NNDKP earns top rankings in the 2023 edition of The Legal 500 EMEA guide
On April 12, 2023, The Legal 500 has launched the 2023 edition of its EMEA rankings. The results of the research conducted among law firms active in Europe reconfirm NNDKP's position as a leading business law firm in Romania.
Our firm earned Tier 1 rankings (the highest position in the rankings) in 11 areas of practice, while 3 other practices have also been included in the rankings, as follows:
Moreover, 37 lawyers and consultants are recommended in the EMEA 2023 edition of the guide, out of which:
3 Partners are included in the "Hall of Fame"
10 Partners are ranked as "Leading Individuals"
9 lawyers are ranked as "Next Generation Partners"
6 lawyers are ranked as "Rising stars"
9 lawyers are Recommended (in the editorial text)
Clients appreciate that NNDKP lawyers are:
`Highly skilled professionals covering all areas, focused on understanding the need and the risk and also the client's culture and the way it operates, always providing highly qualitative adapted advice and solutions.`
NNDKP has been included in The Legal 500 rankings for the Romanian legal market for over 20 years, consistently earning top positions for various areas of practice. This year`s results honor us and motivate us to us to continue to ensure an outstanding level of service for our clients.
The Legal 500 is one of the most important legal directories that compiles annual rankings of law firms from various jurisdictions in the world, including Romania. These are based on rigorous research, which includes interviews with clients and law firm representatives.
More details on the rankings are available here.