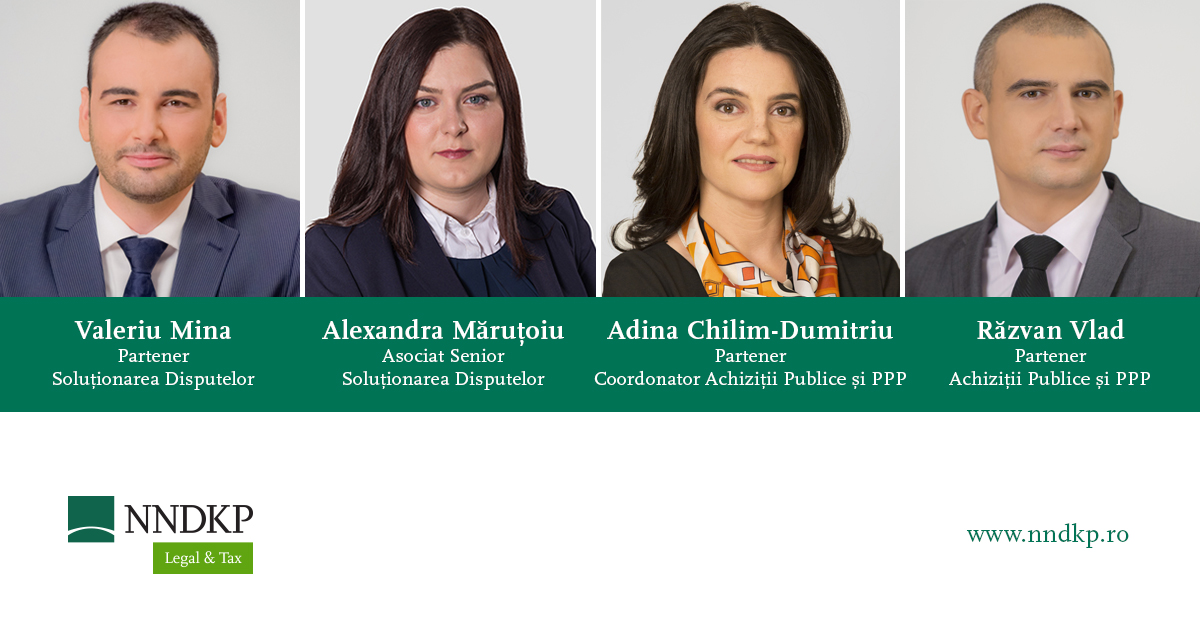 NNDKP, at the top of Chambers & Partners Europe rankings, 2023 edition
On March 16, 2023, Chambers & Partners released the results of its 2022 European research, a benchmark when it comes to recognizing prominent law firms and leading legal practitioners in the region.
Nestor Nestor Diculescu Kingston Petersen (NNDKP) received strong recognition from clients and peers that reconfirms its leading position on the Romanian business law market.
The firm achieved once again excellent results, being ranked in each of the 9 areas of practice researched by the reputable guide, as follows:
In addition, 18 lawyers and consultants have been singled out as leading professionals in their respective fields of activity, being ranked by the guide, namely:
NNDKP has been consistently included in the research carried out by Chambers & Partners for Romania, since 2000, when the prestigious publication started its analysis on the local legal market.
Chambers and Partners is an independent publication operating across 200 jurisdictions, delivering detailed annual rankings and insight into the world's best law firms and legal professionals. The results of their research are often referred to as 'the gold-standard' for the legal industry.
More details on the rankings are available here.