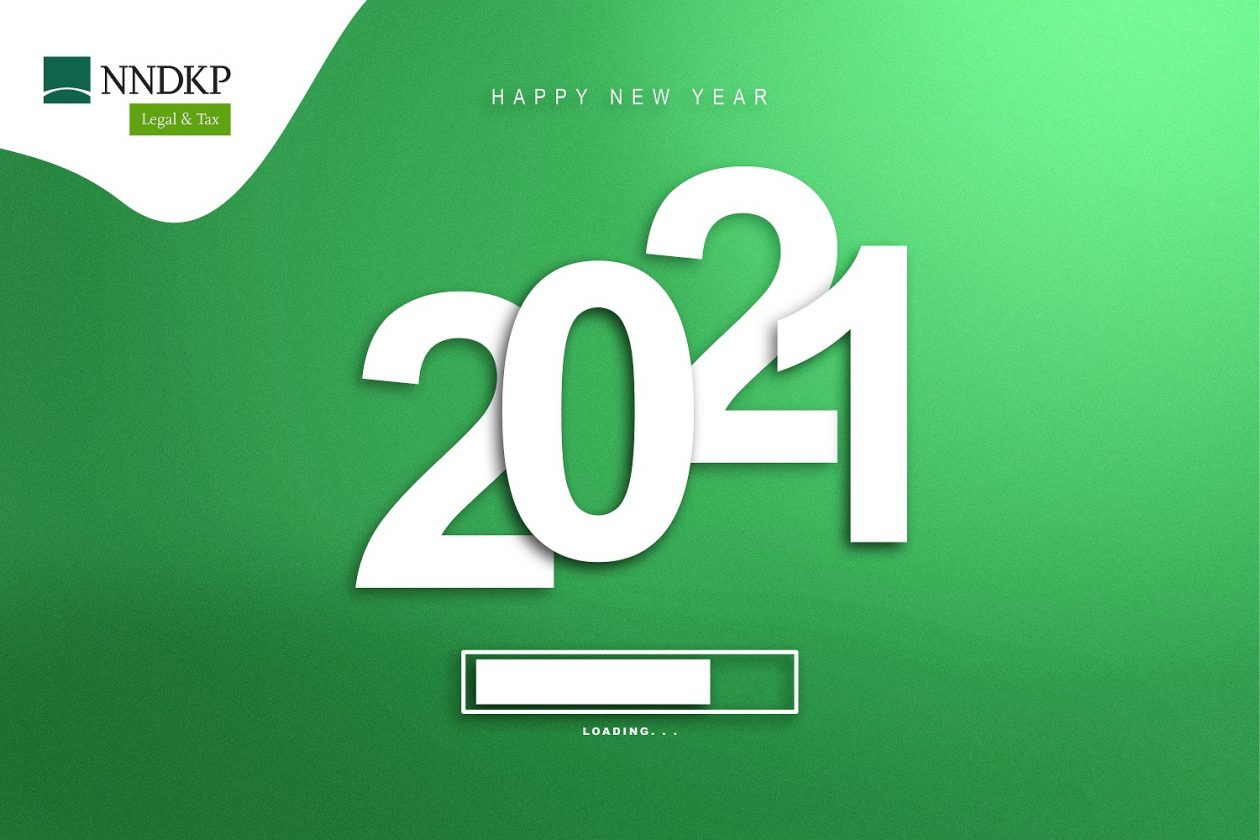 2020 you definitely made an impression! 2021, what are you made of?
It is time to say farewell to 2020, a year that made us think about the things we are grateful for, and most importantly, it reminded us that communities can only grow stronger together. Only by listening and helping each other we can move forward together.
We thank our teams across the country for their excellent work during a rough year and our clients for their continued trust and appreciation.
Here is our recap for 2020:
Celebrating 30 years of challenging the standards
Three decades ago we started paving the way for providing high-quality professional legal services on the local market.
In all these years we have expanded our team and capabilities, adding new talent and making a strong contribution to the legal profession in Romania. We have grown from a partnership of 2 to a team of over 200 professionals, from one office to a strong network of offices across Romania, from a limited portfolio of projects to thousands of matters and deals carried out for our clients.
Today, NNDKP is an entrepreneurial success story whose narrative thread follows a sustainable evolution, adapted to the dynamics of the Romanian business community.
COVID-19 Legal & Tax Resource Center
As the COVID-19 pandemic was spreading across the globe, disrupting lives, communities and businesses, and putting countries under considerable strain, in March 2020, NNDKP set up the COVID-19 – Legal & Tax Resource Center.
On this dedicated page we published (and we continue to do so) valuable knowledge and legal insights with respect to the implications of the coronavirus in various fields in Romania. While also ensuring business continuity, our lawyers and consultants were closely monitoring all COVID-19 developments (and they continue to do so) to keep you up to date with the latest information, and to help you mitigate risks during this challenging time.
Privacy Out Loud Blog
In May 2020, NNDKP launched "Privacy Out Loud", a blog dedicated to Data Protection and Security. NNDKP is the first law firm in Romania to have established a standalone practice dedicated to data protection, starting from 2008. Our vision has always been that the entire business community should regard data protection as a continuous operational process.
The privacy blog is an initiative through which we intend to bridge the gap between theory and practice in terms of data protection and security. We believe it is our responsibility as professionals to share our knowledge and experience in this field.
The blog includes articles and analyses concerning sensitive aspects and aspects of interest for numerous fields of activity and economic industries, such as marketing and communication, HR, IT, finance and banking, transportation, production, online and offline commerce, pharmaceutics, medical services, and many, many others.
Organized the 4th edition of our Legal & Tax Conference
We were eager to organize a new edition of our now traditional Legal & Tax Conference so we adapted quickly to the new situation and, together with Ziarul Financiar, organized the 4th edition of the event in an online format. On 15 October 2020, lawyers and consultants from our offices in Bucharest, Cluj-Napoca and Timisoara shared their views on the impact of the global pandemic on the local economy to an online audience.
This was another successful NNDKP event, with over 15.000 online views. The video recording of the conference is available here.
21 Band 1/Tier 1 positions in international rankings
We have continued to maintain a top position in the legal rankings prepared by reputable international legal guides (2020 edition), which reconfirms once again our prime position on the Romanian legal business market:
Ranked first (Band 1) in 8 practice areas researched in Romania in which the firm was included by Chambers Europe
Ranked first (Tier 1) in 10 practice areas researched in Romania by Legal 500
Ranked first (Tier 1) in 3 practice areas researched in Romania by IFLR 1000
Recommended firm for litigation and transaction matters, as well as prosecution in the IAM Patent 1000
Ranked firm in Romania for Patent contentious, Patent prosecution, Trademark contentious and Trademark prosecution, by Managing Intellectual Property – IP Stars
Independent recognition
"NNDKP – 30 years of excellence in law" (Top Lawyers Awards by Finmedia)
In 2020 several NNDKP practitioners received awards or recognition for their professional performance in this highly competitive domestic market and in key sectors for the Romanian economy such as energy and real estate. These include:
Sharing our knowledge and expertise
39 events dedicated to the business community with speakers including NNDKP lawyers and consultants. Starting with March 2020 all events have been organized online
Over 15 sectors covered: (alphabetically) Banking & Financing, Competition, Data Protection, Digital, Economy, Energy, Financial Services, Fiscal Disputes, Human Resources, Labor and Employment, Real Estate, Restructuring, Tax, Technology, Telecommunications
More than 80 written articles, interviews and briefings prepared by our lawyers and tax consultants on a wide range of topics and published in different international and domestic media outlets or online platforms
Our Linkedin page gained more than 1.400 followers in 2020. Thank you for following us!
See you all in 2021!