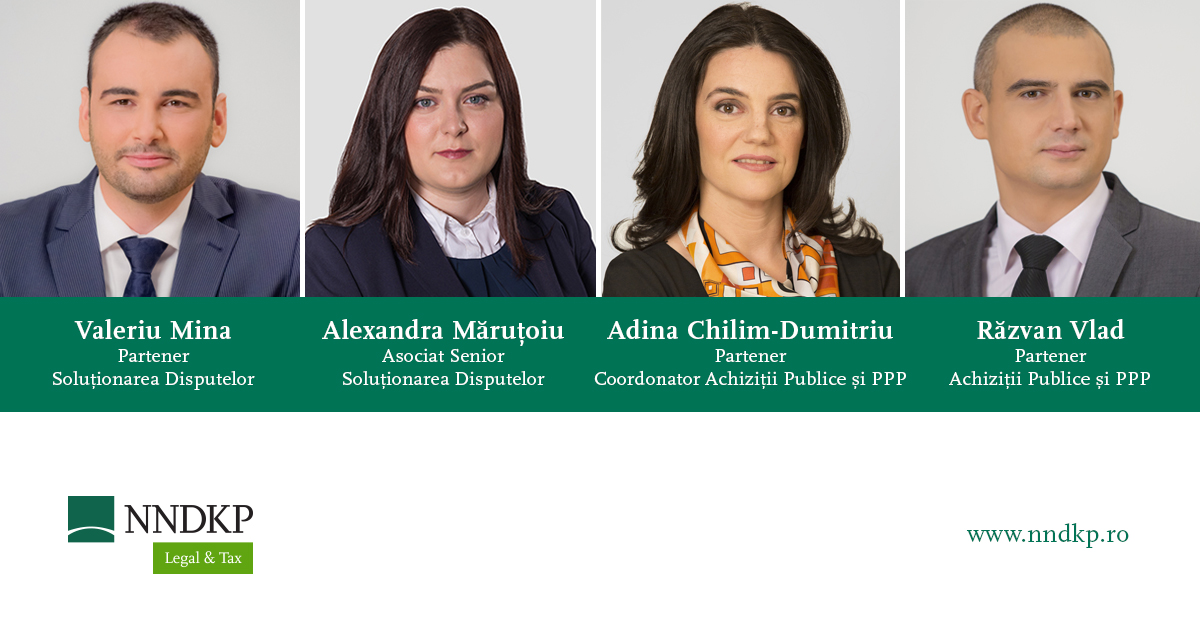 NNDKP promotes 25 lawyers and consultants in the latest round of promotions
Nestor Nestor Diculescu Kingston Petersen (NNDKP) announces new promotions for 2023:
1 lawyer is promoted to Senior Managing Associate
7 lawyers are promoted to Managing Associate
4 lawyers are named Senior Associates
1 tax consultant is named Tax Manager
12 lawyers take a step forward in their careers
10 practice areas of NNDKP (consultancy and litigation) are consolidated through this new round of promotions
a total of 25 lawyers and counselors are promoted in the latest round of promotions at NNDKP
Starting this year, NNDKP has included the role of Senior Managing Associate in the firm's organizational structure. The first lawyer to be named Senior Managing Associate is Ioana Grigoriu (Real Estate and Construction).
Ioana Cioclei (Dispute Resolution), Emanuel Flechea (Corporate/M&A, Energy and Natural Resources), Alexandru Lacureanu (Dispute Resolution), Alexandra Marutoiu (Dispute Resolution), Razvan Savin (Dispute Resolution), Ionut Stancu (Employment), George Trandafir (Corporate/M&A) were promoted to Managing Associate.
Flavia Danciulescu (Lungu) (Employment), Roxana Iordache (Real Estate and Construction), Adina Moldovan (Dispute Resolution) and Daniel Stancescu (Employment) join the team of senior associates.
In addition, Ioana Pinzaru (Tax Advisory Services) was promoted to Tax Manager.
This new round of promotions is the result of an internal evaluation process and reflects our colleagues' activity and achievements in the past years.
"It gives us great pleasure to promote such talented colleagues. They are all skilled professionals with extensive expertise in their fields and a solid track record of providing strategic advice to our clients. I congratulate each of them for this accomplishment and wish them continued success. These promotions reflect our ongoing commitment to recognizing and supporting professional development across the firm", mentioned Ion Nestor, Co-Managing Partner, NNDKP.
NNDKP is an integrated legal & tax team comprised of 31 partners, and over 90 lawyers and tax consultants and 60 employees in the support departments, working out of the firm's offices located in Bucharest, Timisoara and Cluj-Napoca.