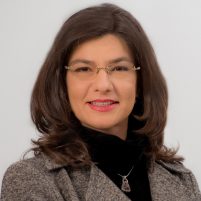 NNDKP assists Value4Capital in the first private equity exit through the Bucharest Stock Exchange
Nestor Nestor Diculescu Kingston Petersen (NNDKP) advised Value4Capital (V4C) on the sale of its entire shareholding of 36.25% in Medlife S.A., Romania's largest provider of private healthcare services.
The exit came seven years after V4C purchased the shares from Medlife's founders and the International Finance Corporation (with NNDKP acting as local counsel) and was performed through an initial public offering on the Bucharest Stock Exchange (BSE). The transaction became the first IPO of a private company performed in the past decade in Romania.
Senior Partner Adriana Gaspar, Co-head of the firm's Corporate/M&A practice coordinated NNDKP's team assigned to the project. Mrs. Gaspar was closely assisted by Managing Associate Diana Ispas of the firm's Capital Markets practice group and by Managing Associate Corina Dumitru of the firm's Corporate/M&A practice group.
Mrs. Adriana Gaspar commented: "The transaction was a premiere for the Romanian market in many ways: structure, timing, company listed and, from a legal perspective, is setting the standards for Romania, leaving footprints to be followed by future transactions of the kind. The performance of the team was truly outstanding but so is the reward of witnessing the IPO successfully completing. I trust that with the time passing this first truly private growth company IPO will prove to have a historical impact on the investment environment of the country".
This was yet another successfully completed landmark transaction which proves and expands the experience of NNDKP's Capital Markets practice following its recent involvement in the EUR500m municipal bond issuance of the City of Bucharest in what was the largest financing transaction and listing transaction in the history of the Romanian capital markets (by reference to both debt and equity capital financing) and the first bond issuance in international format, comparable with those of other European municipalities, or its assistance on the milestone project for the revision of the BSE Corporate Governance Code, a new version of which was launched in September 2015.
Our contribution to such projects reconfirms NNDKP's position as a prominent law firm on the Romanian market and our team's ability to handle complex assignments requiring extensive expertise and rigorous technical skills.