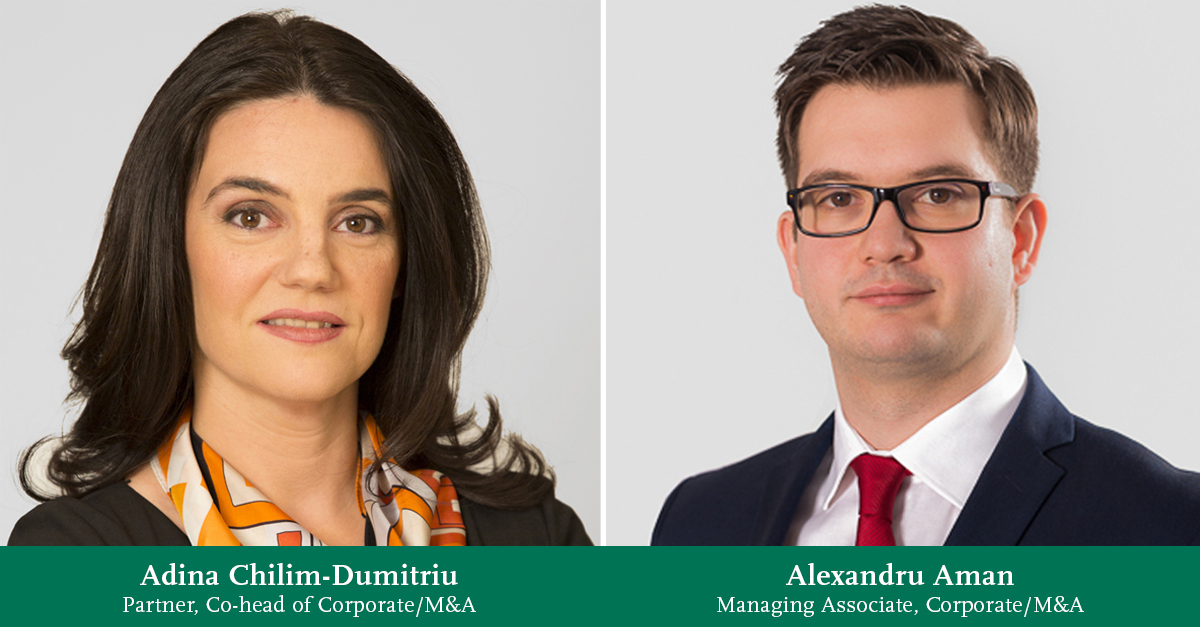 NNDKP assists OPEL (Groupe PSA) in the transfer of its Romanian business to Trust Motors
Nestor Nestor Diculescu Kingston Petersen (NNDKP) provided legal and tax assistance to Opel (Groupe PSA) in relation to the transfer of its Romanian business to Trust Motors, an independent importer for Peugeot, Citroen and DS brands. Following the completion of the transaction, the entire activity of Opel in Romania and its local team will be integrated into Trust Motors.
NNDKP assisted Opel (Groupe PSA) in all stages of the project, which included structuring the transaction, incorporating a new company that took over the business, drafting and negotiation of the documents, both for the signing and closing stages. Moreover, our assistance covered the implementation of the suspensive conditions that Opel was responsible for, the preparation of the necessary documentation for closing and the representation of the client during the signing of the transaction documents.
The NNDKP team involved in this transaction was coordinated by Adina Chilim-Dumitriu, Partner and co-head of the Corporate/M&A practice area, and Alexandru Aman, Managing Associate, (Corporate/M&A) and included also Lucian Barbu, Partner, (Tax Advisory Services), Cristian Dranca, Managing Associate (Corporate/M&A) and Andrada Cîrmaci, Associate (Corporate/M&A).
"We are delighted to have had the opportunity to assist Opel in a complex transaction, which took almost 9 months to be completed, involving both a Business Transfer and a Share Deal. The successful completion of the transfer of assets and the transfer of shares required a sustained effort from our team and a close and efficient collaboration with the client's team as well as with the buyer's team. We thank everyone involved in this deal for their professionalism," stated Adina Chilim-Dumitriu, Partner, NNDKP.
NNDKP's Corporate / M&A practice has set benchmarks for over 30 years by advising on some of the most sophisticated high-profile transactions on the Romanian market. Currently a 25-lawyer team, one of the largest teams of M&A specialists on the local market, NNDKP lawyers advised during the past 12 months alone on 21 M&A deals, both domestic and cross-border.