Celebrating 30 years of challenging the standards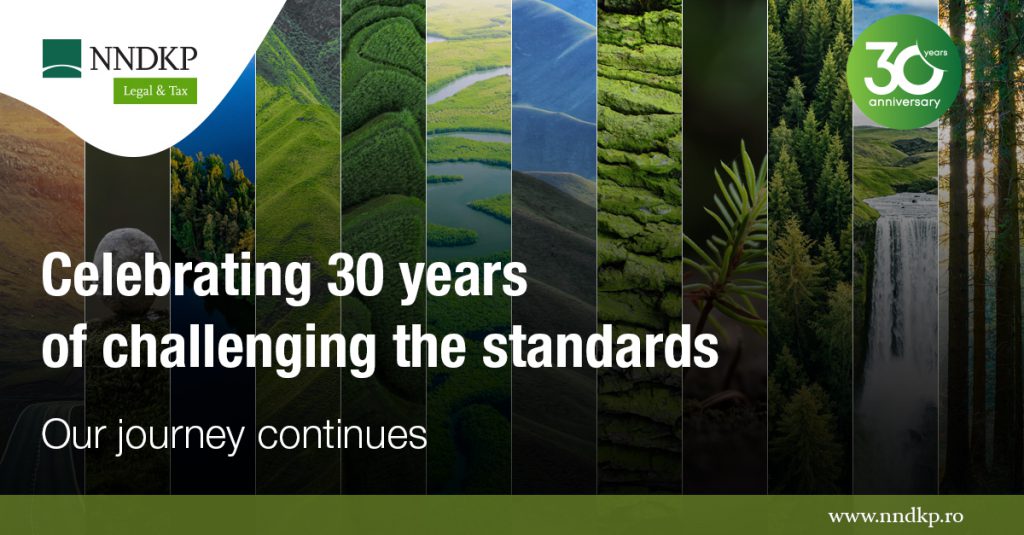 Nature is a perfect source of inspiration when talking about evolution. Adaptability, transformation, resilience – we find them all in NNDKP's organic evolution. 2020 marks our 30-year anniversary.
Throughout the year, we invite you to review key milestones in NNDKP's evolution, letting nature inspire us.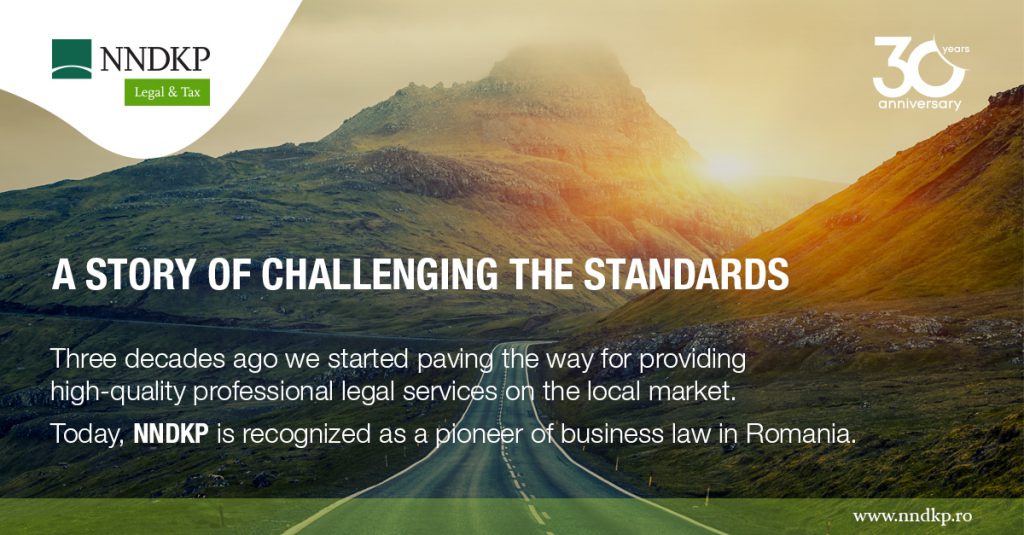 Thirty years ago, the Romanian entrepreneurial ecosystem was just a thought that needed to be nurtured into a concept. In this context, we set off on our journey to provide professional business law services in Romania.
Today, NNDKP is an entrepreneurial success story whose narrative thread follows a sustainable evolution, adapted to the dynamics of the Romanian business community.
Our journey continues.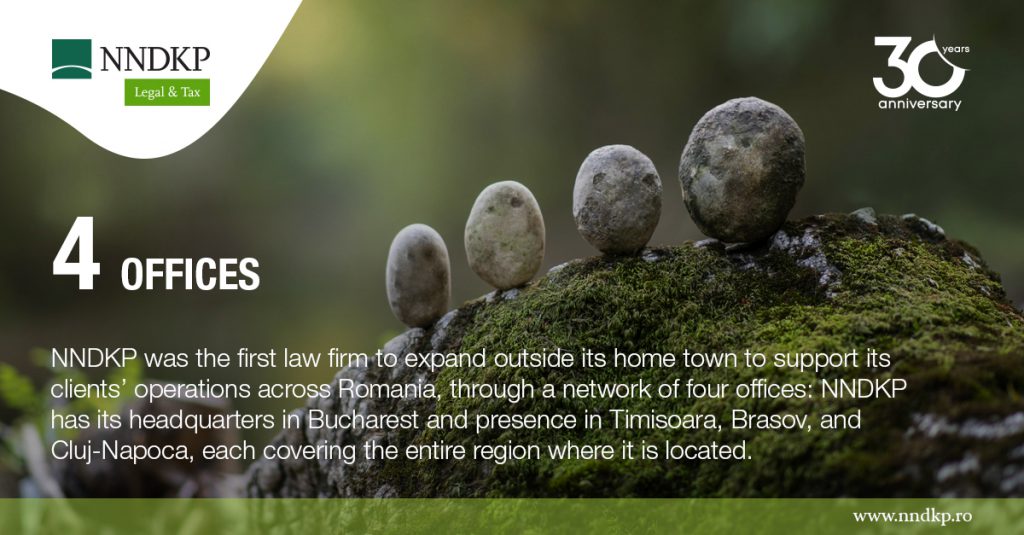 Our journey continued with a natural expansion process aimed at evolving our firm as well as extending and diversifying our client portfolio at national level. This process began with opening NNDKP's first regional office in Timisoara in 2004, followed by our offices in Brasov in 2007, and in Cluj-Napoca in 2011. This process was only possible through the involvement of suitable and committed local partners, who were willing to join our project and integrate their local know-how into the overall strategy of NNDKP.
Today, NNDKP stands on four strong pillars located in key regions across Romania. Our well-rooted teams contribute to the promotion of our values and vision and offer integrated legal and tax services, adapted to our clients' needs and the particularities of each region.