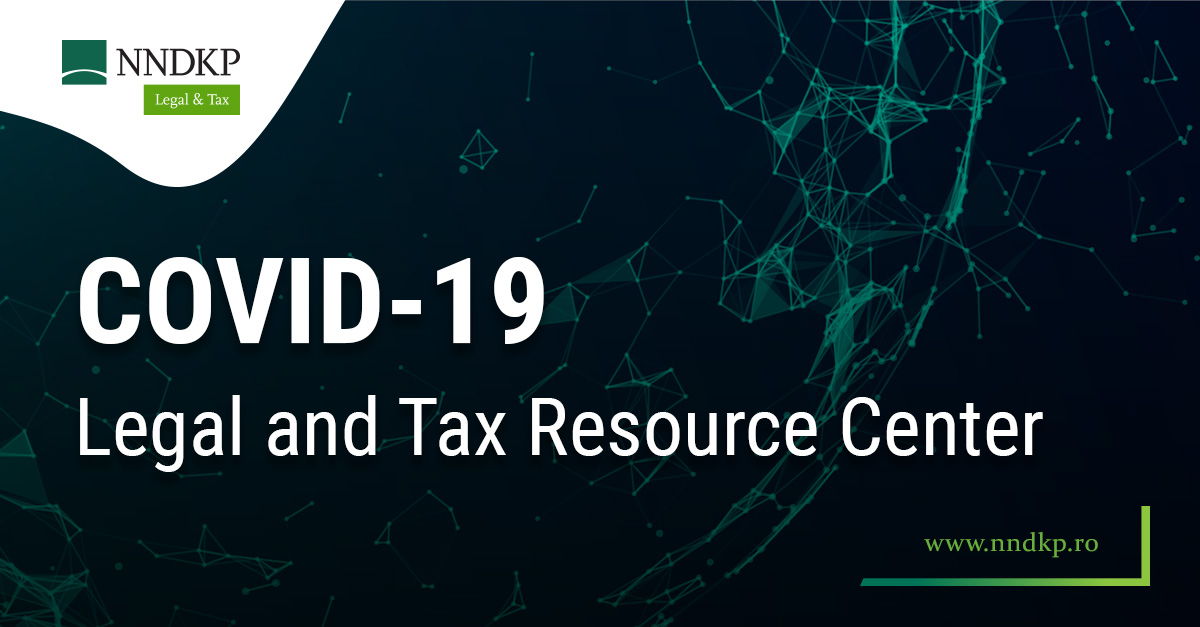 COVID-19 Legal & Tax Resource Center – Weekly Update (18-22 May 2020)
Our COVID-19 Legal & Tax Resource Center facilitates your access to valuable knowledge and legal insights on the implications of the coronavirus pandemic in various fields in Romania.
Sections on State of Alert, Approaches, Employment, GDPR and Certificates for Emergency Situations are updated with new information on the Resources Center's page: HERE.
Articles & Updates
Employment
Energy
Tax
All our Articles & Updates are available HERE.
Videoconferences:
NNDKP Legal & Tax SPACE initiative:
Webinar Timisoara SpotON – second edition
Organizing your activity starting with 15 May 2020 – practical aspects
If you have not attended one of our webinars, but the topics we approach are of interest, you can find more details on our upcoming or past online debates HERE.