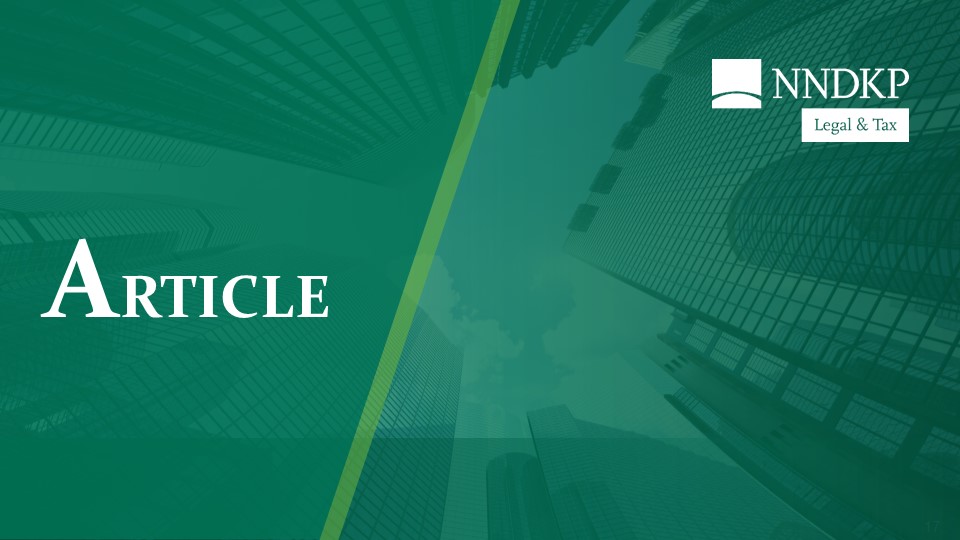 Let's talk about insurance: are we covered in COVID-19 situation?
02.04.2020 – Authors: Gabriela Cacerea, Mirela Preda and Madalina Panca
The article is available in English and Romanian. Please scroll down for Romanian./Articolul este disponibil în limba engleză și în limba română.
COVID-19 brought a tremendous disruption of normal daily life/business affecting personal life and businesses alike. People and companies/ institutions alike are in continuous assessment of solutions and compromises to mitigate the impact of the COVID – 19 pandemic. In the context of a continuously evolving environment, we all need to adapt and try to keep control on negative impact.
The human suffering and financial crisis created and further expected due to COVID-19 are hard to manage and any potential mitigation should be sought for and implemented. In this context, one should consider the possibility to (i) use the existing insurance policies and analyze whether an insured risk has occurred (respectively indemnification may be claimed), (ii) take out insurance.
Reasonably and theoretically, damages/losses triggered by COVID-19 outbreak/ actions and / or measures imposed in view of limitation of infection proliferation could be claimed under existing insurance policies (life insurance / accident and health insurance/ all risks insurance / business interruption insurance, workers' insurances etc.). As potential damages/ losses to be recovered we would list: (i) income loss and business interruption resulting from the measures imposed through various enactments (military ordinances) such as suspension of the activity of the companies undertaking their activity in malls, restaurants, bars, dental practices, betting shops, etc.; (ii) business interruption loss as a result of government-imposed quarantines of individuals, as well as severe restrictions on conduct of certain activities (artistic activities (e.g. concerts, theatre plays, rolling films); group sport related activities, etc.); (iii) costs with evacuation of the personnel, sanitization of the space, closing of office buildings; (iv) travel related expenses in case of a travel cancellation due to travel restrictions being imposed worldwide, (v) potential hospitalization/ medical treatment costs, (vi) workers' compensation claims.
Assessing whether coverage is actually applicable, is always a matter of specific terms and conditions of the insurance policy (namely special and general conditions/ exclusions), as well as, of circumstances that lead to the alleged insured events, as not all current events, especially in the case of business interruption, are directly linked to the pandemic situation or may qualify as a force majeure event and thus be excluded from coverage.
For example, insurers learnt their lesson during the 2003 SARS and introduced exclusion clauses for communicable diseases and epidemics/pandemics, thus being rather common practice for insurers to exclude from coverage pandemic events, outbreaks or generally force majeure events. We have seen these categories of excluded events applicable in a multitude of insurance policies ranging from travel, to health insurance and business interruption policies. Nevertheless, even if a general exclusion is included in the insurance policy a careful assessment should be made on the details of excluded events by reference to the context of the occurred event.
Another matter that is recommendable to be given the necessary attention is the procedure to be followed in case of occurrence of an insured event. Forms and timing is strongly recommendable to be observed as failure to observe them can lead, in some instances, to the insurer refusing to pay the indemnity. Also, always keep record of communications with the insurer, as well as other contractual parties, as it might become relevant in future discussions or even claims.
While the above focuses on the scenario when policies are already in place, the hot questions are: what happens next? are insurers closing their doors during the COVID-19 pandemic for new policies or expansion of the risks under existing policies?
It is commonly acknowledged that insurance companies don't like the unknown, they operate on numbers and the current events have no actuarial tables to help them decide the rates for each applicant. Our Civil Code does not prohibit an insurance company from covering the losses/damages associated with the COVID-19 outbreak.
From a purely commercial and business perspective, assuming that events formerly part of exclusions shall benefit of coverage for a long term* seems to be a no go for insurers – on medium term, such approach shall lead to insurance services becoming rather expensive as in the end the insurers must ensure their solvency ratio.
*Some insurance companies have recently announced that they are willing to expand the coverage of their travel insurances/ health insurance/ life insurance so as to cover COVID-19 related risks as well which is a much welcomed action.
A different subject is the insurance for business interruption as it is not a question of whether the pandemic situation will lead to an economic crisis, the potential unknown is the impact and duration and in this context in entering into future policies specific attention should be granted to wording of exclusions, which are in many cases "standard" and not sufficiently clear.
It remains to be seen if the insurance industry shall keep its key role in supporting customers and societies through the crisis and the recovery and their openness to negotiate wording of specific excluded events.
---
Să discutăm despre asigurare: suntem protejați în situația pandemiei COVID-19?
COVID-19 a cauzat o gravă perturbare a vieții de zi cu zi și a activității comerciale și de business, afectând în egală măsură viața fiecărei persoane și a business-urile în generalsocietăților comerciale. Atât oamenii, cât și societățile/instituțiile se află într-un proces continuu de analiză a soluțiilor și concesii necesar a fi implementate pentru a limita impactul pandemiei COVID-19. În contextul unui mediu în continuă evoluție, cu toții trebuie să ne adaptăm și să încercăm să ținem sub control efectele negative create.
Suferința umană și criza financiară care sunt deja o realitate și care vor continua în contextul pandemiei COVID-19 nu sunt ușor de gestionat și trebuie să căutăm și să implementăm orice posibilă soluție de limitare a efectelor acestora. În aceste condiții,unul din aspectele care pot fi luate  în calcul (i) utilizării polițelor de asigurare existente, analizând în ce măsură s-a materializat orice risc asigurat (respectiv, în ce măsură pot fi solicitate despăgubiri), (ii) încheierii unei polițe de asigurare.
În mod rezonabil și teoretic, daunele/pierderile generate de izbucnirea pandemiei COVID-19/acțiunile întreprinse și/sau măsurile impuse în scopul limitării răspândirii virusului ar putea face obiectul unei cereri de despăgubire în baza polițelor de asigurare existente (asigurare de viață/asigurare împotriva accidentelor și asigurare medicală/asigurare împotriva tuturor riscurilor/asigurare pentru întreruperea activității comerciale, asigurare pentru angajați etc.). Menționăm următoarele potențiale daune/pierderi recuperabile: (i) pierderea venitului și întreruperea activității comerciale ca urmare a măsurilor impuse prin diferite acte legislative (ordonanțe militare), precum suspendarea activității societăților care își desfășurau activitatea în centre comerciale, restaurante, baruri, clinici stomatologice, case de pariuri etc.; (ii) pierderi generate de întreruperea activității în urma măsurilor de izolare stabilite de autoritățile guvernamentale și a restricțiilor severe privind desfășurarea anumitor activități (activitățile artistice (de ex. concerte, spectacole de teatru, filme); activitățile sportive în grup etc.); (iii) costuri legate de evacuarea personalului, igienizarea spațiului, închiderea clădirilor de birouri; (iv) cheltuieli de călătorie în situația anulării deplasării din cauza restricțiilor impuse la nivel internațional în ceea ce privește deplasările, (v) posibile costuri de spitalizare/tratament medical, (vi) cereri de despăgubire formulate în baza asigurărilor pentru angajați.
Posibilitatea de a beneficia de protecție în baza asigurării este evaluată, în fiecare caz, pe baza termenilor și condițiilor specifice fiecărei polițe de asigurare (condițiile/excluderile speciale și generale) și în funcție de circumstanțele care determină apariția presupuselor evenimente asigurate, întrucât nu toate evenimentele din această perioadă, în special în cazul întreruperii activității societăților, sunt legate în mod direct de pandemie sau se califică drept cazuri de forță majoră pentru a fi excluse din asigurare.
De exemplu, asigurătorii și-au învățat lecția în timpul epidemiei cu virusul SARS din 2003 și au introdus clauze de excludere pentru bolile transimisibile și epidemii/pandemii, neincluderea pandemiilor, izbucnirilor epidemice sau, în general, a evenimentelor de forță majoră  în categoria evenimentelor asigurate fiind în prezent o practică destul de uzuală. Am văzut că aceste categorii de evenimente excluse de la asigurare în numeroase polițe de asigurare, de la asigurările de călătorie, asigurările medicale, până la asigurările încheiate pentru a beneficia de protecție în cazul întreruperii activității. Cu toate acestea, chiar și în situația includerii unei excluderi generale în polița de asigurare, trebuie să se realizeze o evaluare atentă a detaliilor privind evenimentele excluse în raport cu contextul evenimentului produs.
O altă problemă căreia ar trebui să i se acorde atenția necesară se referă la procedura de respectat în cazul producerii unui eveniment asigurat. O recomandare fermă în acest sens este să se respecte cerințele de formă și termenele aplicabile, nerespectarea acestora putând conduce, în anumite cazuri, la refuzul asigurătorului de a acorda despăgubiri. De asemenea, trebuie să păstrați întotdeauna evidența oricărei comunicări cu asigurătorul sau alte părți contractuale, acestea putând fi relevante în cadrul unor discuții ulterioare sau chiar pentru cererile de despăgubire.
Deși în cele de mai sus ne-am concentrat cu precădere asupra situației polițelor de asigurare existente, întrebările care necesită un răspuns imediat sunt: ce se întâmplă în continuare? vor refuza asigurătorii, pe durata pandemiei COVID-19 să emită noi polițe sau să extindă riscurile asigurate în baza polițelor existente?
Este cunoscut faptul că societățile de asigurare nu agreează aspectele necunoscute. Acestea lucrează cu cifre, iar pentru evenimentele actuale nu există tabele actuariale care să ajute societățile să stabilească prima care trebuie achitată de fiecare solicitant. Codul Civil din România nu interzice unei societăți de asigurare să acopere pierderile/daunele asociate izbucnirii pandemiei de COVID-19.
Din perspectivă pur comercială, presupunând că evenimente vizate anterior de clauze de excludere vor putea beneficia de asigurare in perspectivă,  pe termen mediu – se pare că asigurătorii sunt dispuși să accepte asigurarea acestor riscuri numai în condițiile scumpirii serviciilor de asigurare pentru că societățile de asigurare trebuie să-și asigure o anumită rată a solvabilității.
*Unele societăți de asigurare au anunțat recent că sunt dispuse să extindă acoperirea oferită în cadrul asigurărilor de călătorie/asigurărilor medicale/asigurărilor de viață pentru a include riscurile referitoare la virusul COVID-19, această acțiune fiind binevenită.
Un subiect diferit este asigurarea pentru înteruperea activității comerciale, având în vedere că, în condițiile actuale, întrebarea nu este dacă situația generată de pandemie va duce la o criză economică, ci potențialele necunoscute sunt impactul și durata acesteia. În acest context, pentru încheierea viitoarelor polițe de asigurare trebuie să se acorde o atenție deosebită modalității de formulare a clauzelor de excludere, care, de multe ori, sunt clauze  "standard" și nu sunt suficient de clare.
Rămâne de văzut dacă industria asigurărilor își va menține rolul fundamental de susținere a clienților și societăților pe perioada crizei și redresării și în ce măsură sunt dispuși să negocieze conținutul clauzelor specifice referitoare la evenimente excluse.