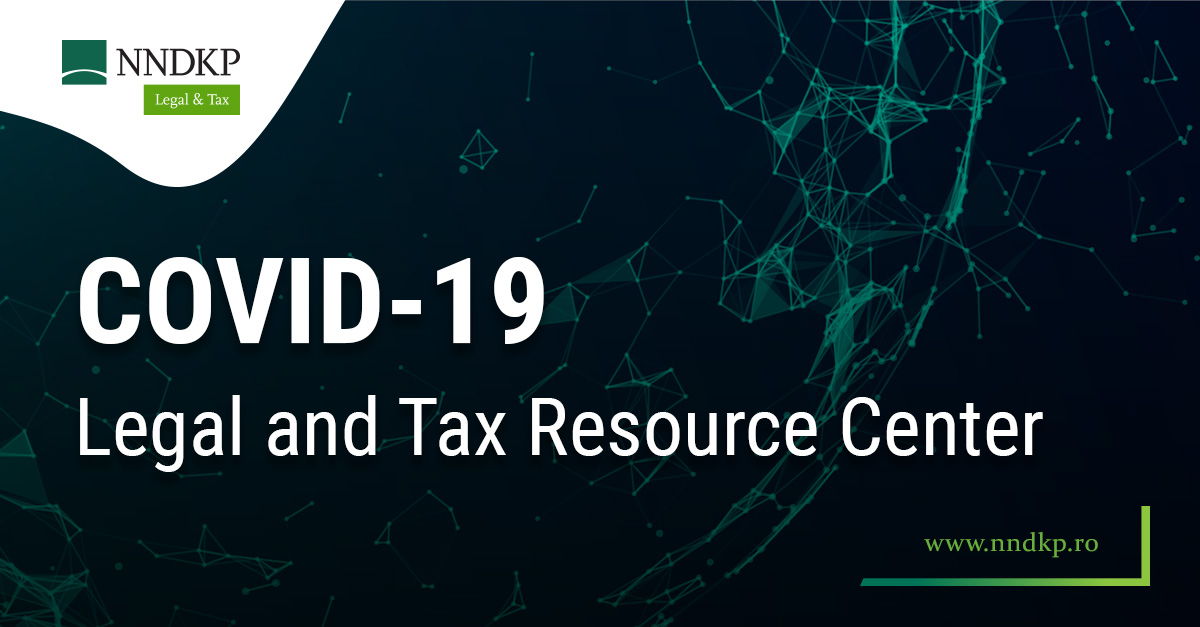 COVID-19 Legal & Tax Resource Center – Weekly Update (25-29 May 2020)
The entire business community has entered new phases of the COVID-19 pandemic. Reopening businesses and economies in a safe and gradual manner, while continuing to implement effective prevention measures, is the current focus of both companies and authorities. Our COVID-19 Legal & Tax Resource Center facilitates your access to valuable knowledge and legal insights in this respect.
NNDKP Legal & Tax SPACE initiative:
Webinar Aministia Fiscală 2020 – video recording available here
If you have not attended one of our webinars and the topics we approach are of interest, you can find more details on our upcoming or past online debates HERE.
Articles & Updates
Employment
All our Articles & Updates are available HERE.
Video Interview: