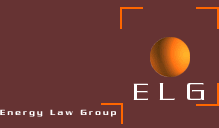 Energy Law Group
Energy Law Group (ELG) is an organization which brings together approximately 500 lawyers acting in domestic and EU energy and natural resources law. With members across Europe, and constantly expanding its presence to other continents, ELG brings the business community closer to the collective expertise and resources of over 40 independent law firms.
Electricity, oil & gas, mining and water are a few of the sectors that ELG's members are well equipped to share expert advice on.
NNDKP and the members of its Energy and Natural Resources practice have been part of ELG since 2008.