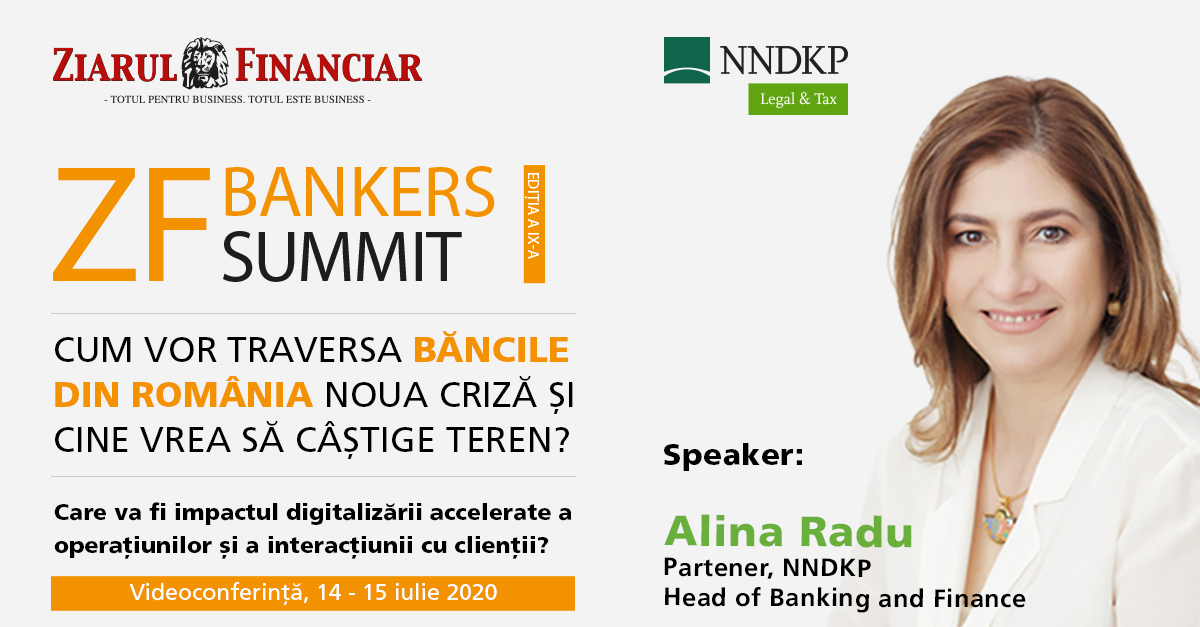 NNDKP at ZF Bankers Summit 2020
Between 14-15 July 2020, Ziarul Financiar will organize the 9th edition of ZF Bankers Summit. This year's edition will be broadcasted online.
Alina Radu, Partner and head of our Banking and Finance practice is invited as a speaker at the event.
More details on the agenda and speakers are available HERE.