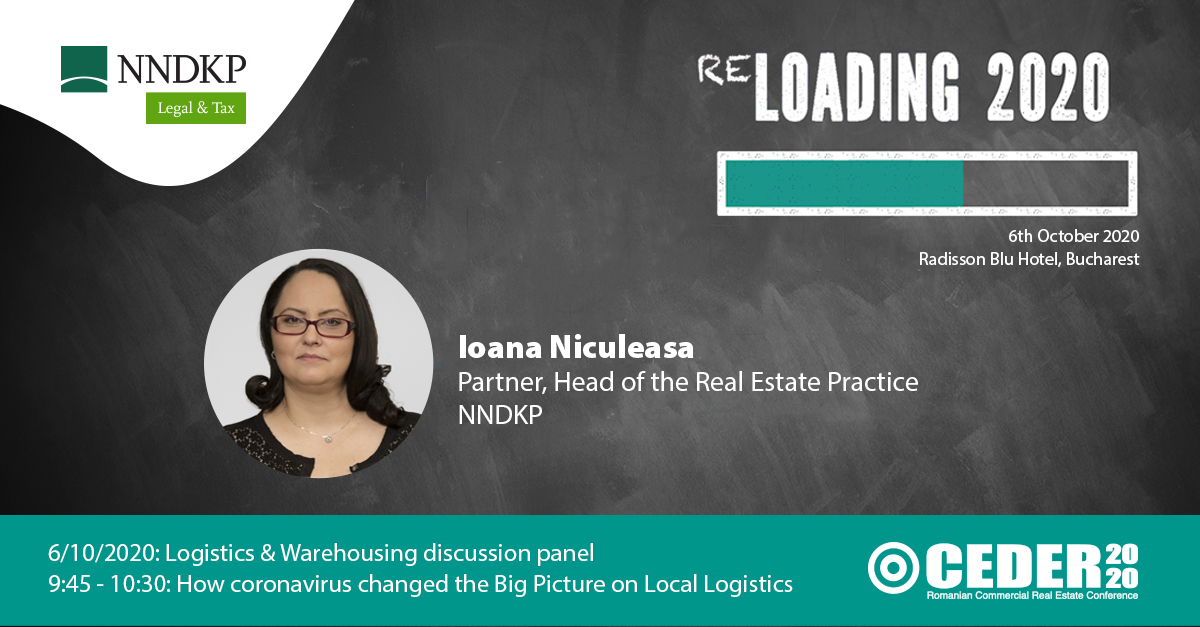 NNDKP at CEDER 2020

On 6 October 2020, Ioana Niculeasa, Partner and head of Real Estate practice is invited as a speaker at CEDER 2020, Romania's most successful real estate conference.
Ioana will speak in the panel: "How coronavirus changed the Big Picture on Local Logistics".
More details about the event, agenda, speakers and registration are available here.