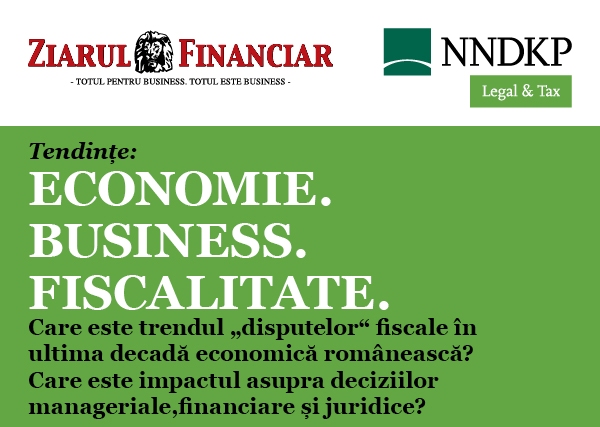 NNDKP and Ziarul Financiar – Trends: Economy. Business.Tax

On Wednesday, October 24, 2018, NNDKP and Ziarul Financiar organized the conference "Trends: Economy. Business. Tax". The panels as well as the presentations tackled topics related to the current Romanian economy, the fiscal landscape and the impact of the international trends on these areas.
The video recording of the event is available below. Enjoy!