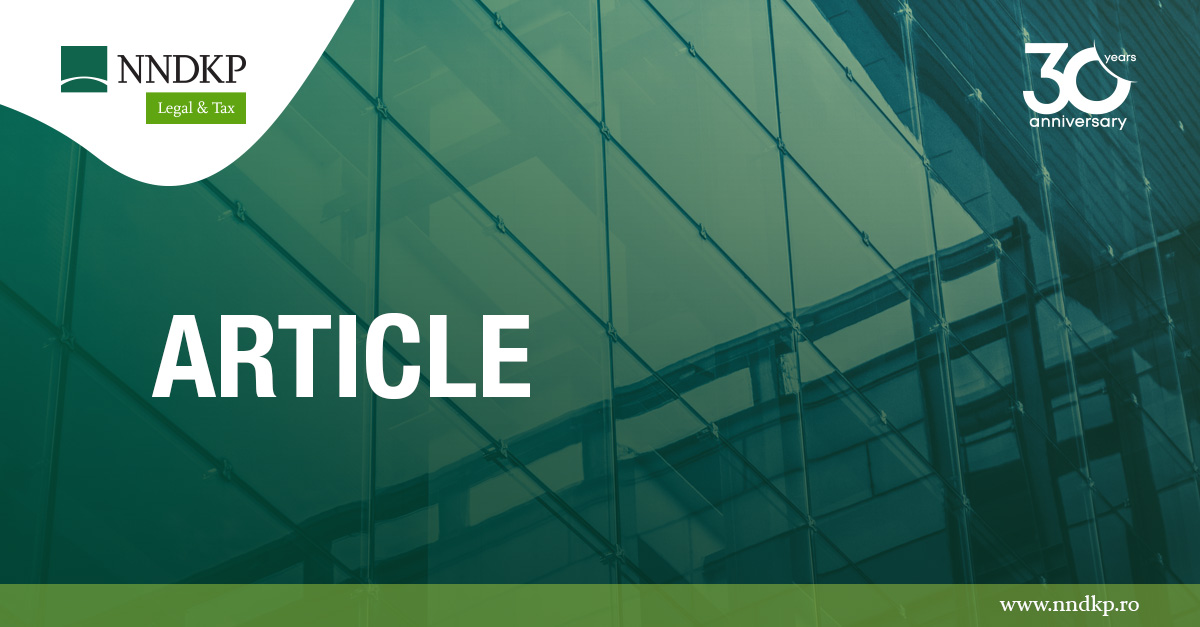 Powerful Business Response to Global Health Challenge
9.05.2020 – Author: Adriana Gaspar
NNDKP provides constantly updated resources on its website and company-tailored or industry-specific support upon request.
Humanity needs from each of us unprecedented contributions to support and enhance healthcare systems' response to the coronavirus threat. Money, good citizenship values, personal time, individual limitations and privations and brain waves, in any proportion, never amount for too much.
Equally urgently needed is to contain irreversible disruptions in businesses and, thus, to protect communities and employees from shortages in food, health and education resources. It is paramount to project and prepare the future beyond the pandemic or living with it, as it is for the businesses to remain functional now, in various degrees. Alternatively, sharp economic downturn rolling over across industries, massive imperilment of basic needs of the population, behavioral distortions and the global health crisis itself will be carried forward and reshape individual and social lives in ways and depths not yet entirely predictable today.
Massive lay-offs, state aids and similar individual measures alone will not preempt the collapse, but just move it closer to the sliding slope. Companies, industries or even countries can hardly decide for themselves only and hope for regaining balance in the near future, rather they should make accurate self-assessments and join in dialogue up-stream and downstream as well as cross-industries and private to public to  foster solidarity and responsibility in a visionary, bird's eye and fast acting response to the common threats.
With not much time to pursue traditional analysis, double-checks and decision-making, multi-expert think tanks at companies, industries and business groups levels involving from the onset lawyers, financial consultants, health and safety professionals, HR, etc. are required as early as now to assist businesses to develop and implement alternative scenarios for the reset of operations in a completely reshaped environment.