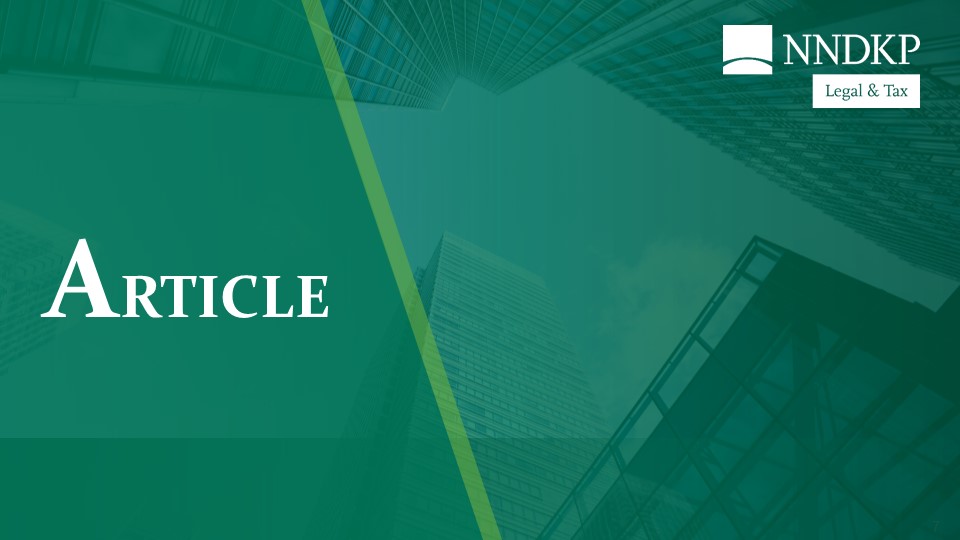 Romania chapter in the European Employment Law Update 2019
NNDKP is the exclusive contributor to the Romanian chapter of the European Employment Law Update 2019. The guide coordinated by Shepherd and Wedderburn LLP compiles updates from 32 leading law firms across the continent and examines the most important legislative changes over the past 12 months and those that are likely to affect businesses in 2019.
Gabriela Dinu, Managing Associate and head of Employment practice is the author of the Romanian chapter.
ROMANIA Chapter
Increased gross minimum base salary
Since 1 January 2019, the minimum guaranteed monthly gross base salary for an average full-time work schedule has changed as follows:
the minimum monthly gross base salary has risen to RON 2,080 (€440);
the minimum monthly gross base salary guaranteed for payment for employees who have one-year seniority in the field from which they have graduated, working in positions that require higher education graduates is RON 2,350 (€500); and
the minimum monthly gross base salary guaranteed for payment in the construction industry is RON 3,000 (€640). This value of RON 3,000 applies only to the employees hired by companies active in the sectors expressly mentioned within the Government Ordinance that introduced that type of minimum salary.
The fiscal reform
Following reform of the fiscal system in Romania, a new Act came into force introducing a temporary mechanism to calculate the social health insurance contribution for employees who are exempt from paying income tax. This legislation was needed because the legislation that originally introduced fiscal reform created inequalities for this category of employee. In order to maintain the same net salary in 2018 as in December 2017, the State pays part of this contribution on a temporary basis, under specified strict conditions.
Statutory holidays
Good Friday was introduced as a statutory holiday (the last Friday before Easter).
Teleworking
Teleworking is defined as a form of work where the employee regularly and voluntarily fulfils duties specific to their job, occupation or profession, in a location other than the employer's premises, on at least one day per month, using information and communication technology.
A new Act details the regime applicable to employees performing work under such an arrangement.
Undeclared work
The level of fines for employees found to be carrying out undeclared work, as prescribed by law, has been capped at a maximum of RON 200,000 (€44,400). In addition, the Labour Inspector can apply, under the conditions of the legislation in force, for their place of work to be closed down. Restarting the activity without observing the legal rules is a criminal offence, punishable by a fine of between six months and two years' imprisonment.
Value tickets
Since 1 January 2019, new regulations have been introduced, in conjunction with the provisions of the Fiscal Code, applying to value tickets granted for the benefit of employees. The term "value ticket" includes meal tickets, gift tickets, crèche tickets, cultural tickets and vacation vouchers.
Regulation regarding internships
A newly-introduced Act regulates the performance of internship programmes. The law aims to cover a legislative void and regulates, in detail, the regime applicable to the performance of such internship programmes.
Equality of opportunities and treatment for women and men
As of 1 January 2019, the statutory retirement age for women rose to 61. The labour legislation has been aligned with the recent decisions of the Constitutional Court and, consequently, female employees can elect, by sending written notice within 60 calendar days of meeting the standard age conditions and minimum contributory period for retirement, to postpone their retirement to 65. This right cannot be restricted, nor limited by employers.
News on daily workers
Except in certain circumstances, new legal provisions state that a person may not perform "daily worker" activities for more than 120 days during a calendar year, irrespective of the number of companies for which they have worked.
Companies for whom daily workers are working cannot use a daily worker for more than 25 consecutive calendar days in these activitities.
The full guide is available here.